Our Traditional Argan Oil is
100% pure and natural
made using roasted kernels
cold-pressed using a stone-mill press
produced by our artisan partner cooperatives in Morocco
perfect as a dressing and marinating oil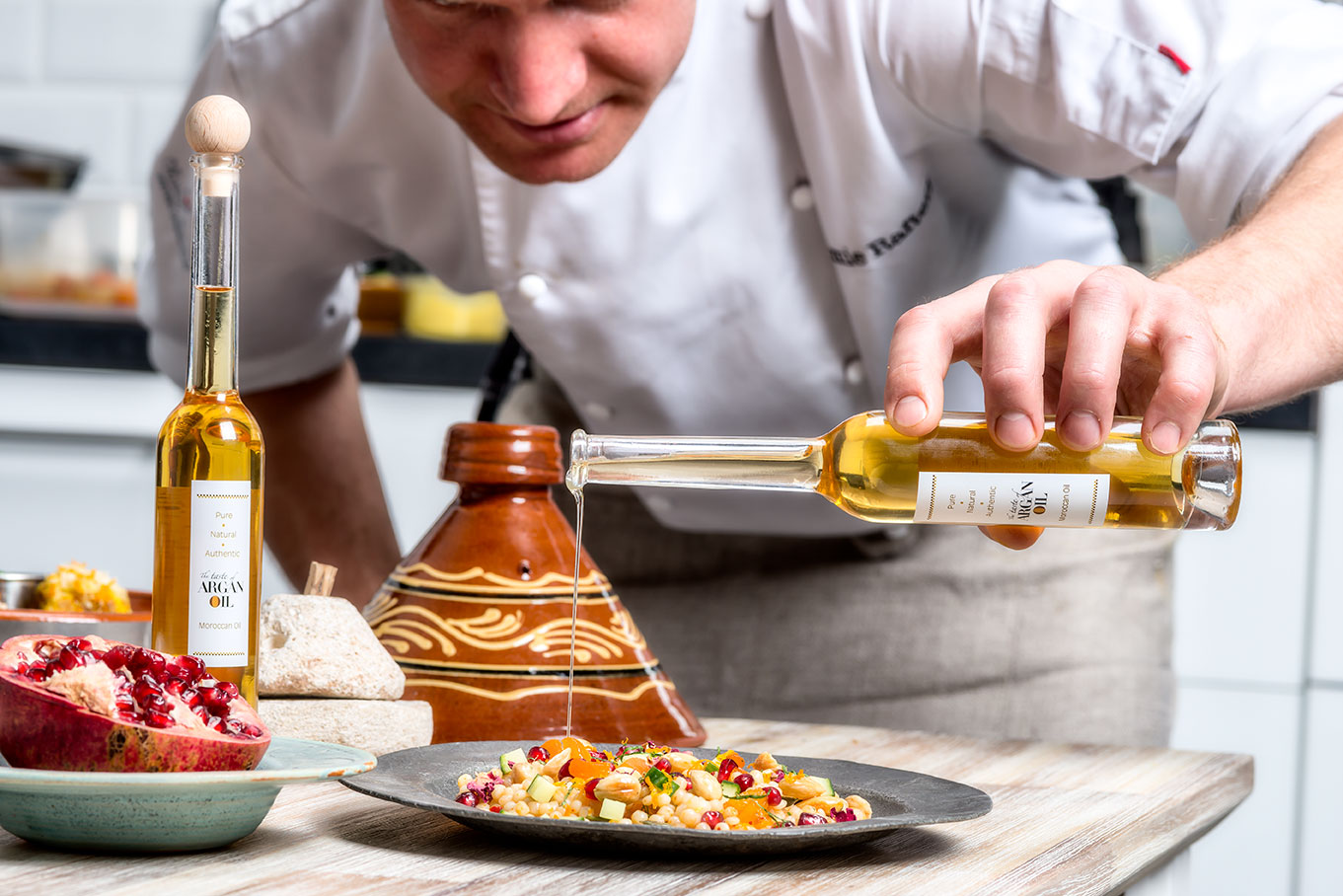 Nutritional properties
Argan Oil is not only greatly appreciated for its deliciously nutty taste and versatile dressing application, but it is also valued for its high Vitamin E content and unsaturated fatty acids.
Typical values per 100ml:
Energy  3678kJ, 895kcal
Fat  98.9g
saturates  17.16g
mono-saturates  44.56g
poly-saturates  32.76g
Carbohydrates  1.10g
Fibre  0.0g
Protein  0.0g
Salt  0.0g
Vitamin E  52.5mg
γ-Tocopherol  46.1mg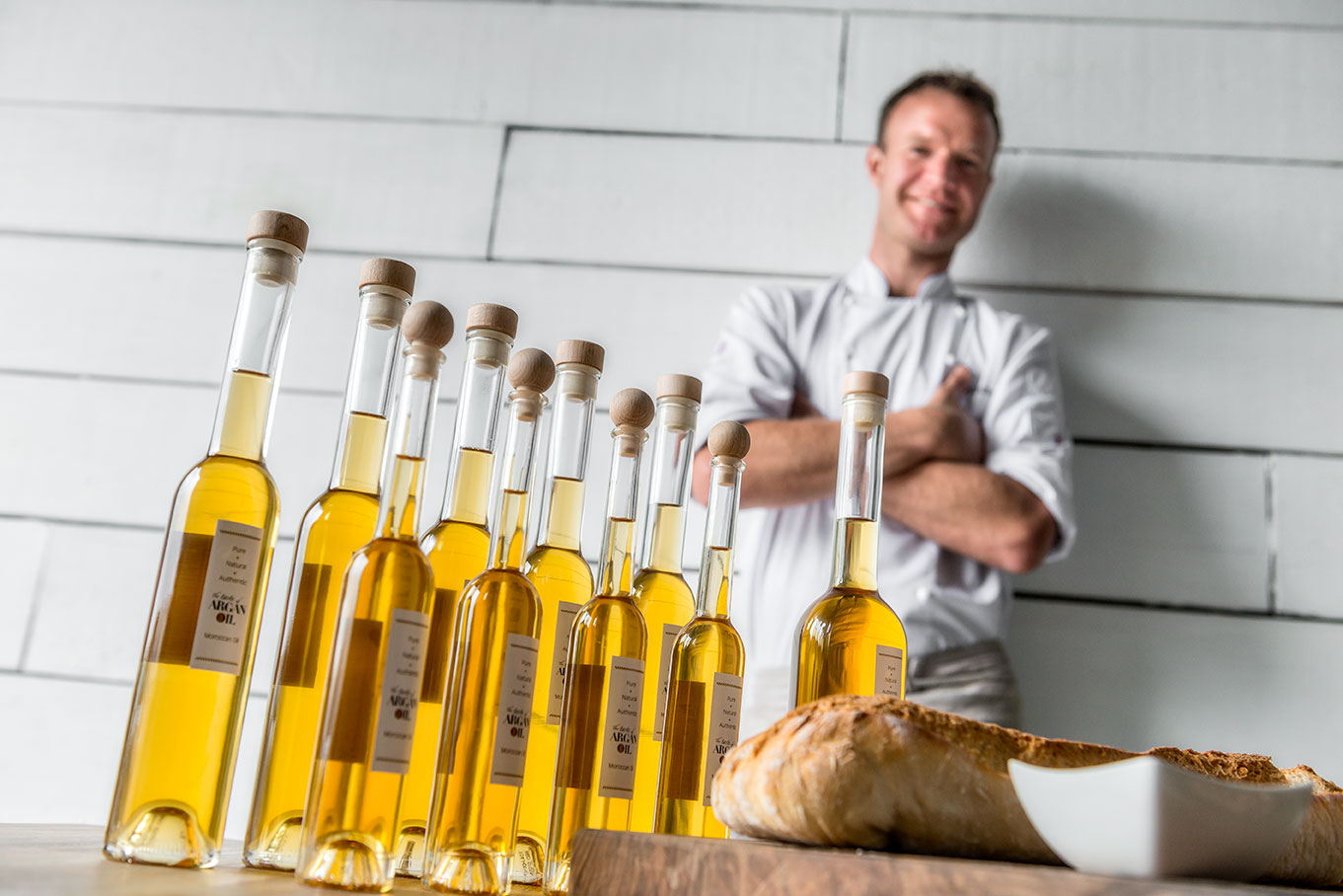 Difference between Classic and Traditional Argan Oil
Our Classic Argan Oil is crafted using a mechanical press and so the taste is smokier than the Traditional variety. Our Traditional Argan Oil is made using a traditional stone-mill press and so the taste is deeper and nuttier than our Classic Argan Oil.
Sizes
100ml  £14.00
200ml  £24.00
500ml  Price on enquiry
500ml+  Price on enquiry
Suitability
Dairy-free
Gluten-free
Vegan
Vegetarian